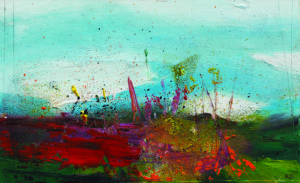 6. October, 7.30pm Holywell Music Room
Concert- FROM EARTH TO ETERNITY
Tickets: £22/£15 SOLD OUT! Returns at the door
Brahms touching tribute to his delicate and sweet-natured godson Felix, who died young, evokes the innocent pleasure of brushing through wet grass on a hot day. It's a scene which might be part of Sally Beamish's portrait of the seasons changing around her friends' house down by a Scottish stream. Berg's astonishing clarinet pieces pack a whole world into just 63 bars, and Schubert takes us out of this world into an ethereal eternity.
Brahms – Violin sonata no. 1 in G
Berg – Four pieces for clarinet op5
Sally Beamish – Wild Swans
Schubert – String quintet in C.