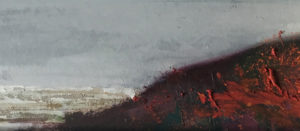 4. October, 1pm Christ Church Cathedral
Lunch concert – ETERNAL ELEMENTS
Tickets:  £15/ £10
In the ancient space and spiritual heart of Oxford, Christ Church Cathedral, the voice of a single instrument can twine around the pillars and the shafts of coloured light. The Cathedral's stone combine with the awe-inspiring musical architecture of Bach's violin Chaconne in a collaboration with the multi award-winning dancer Dane Hurst, and the light with Berio's beautiful clarinet song. Sheku Kanneh-Mason reprises his Fauré star turn at the recent Royal Wedding; a distinguished predecessor as BBC Young Musician, the great oboist Nicholas Daniel, plays an intricately moving baroque aria, and composer-in-residence Sally Beamish joins us in meditative works.
Fauré – Après un rêve
Sally Beamish – Meditation & The Day Dawn
Berio – Lied for clarinet
Marcello – Oboe concerto – Adagio
Bach – Chaconne in d, for solo violin.