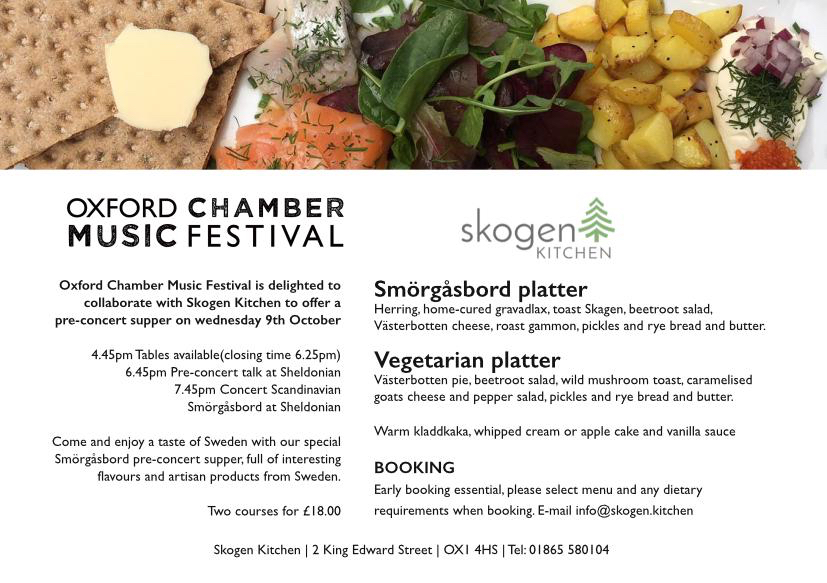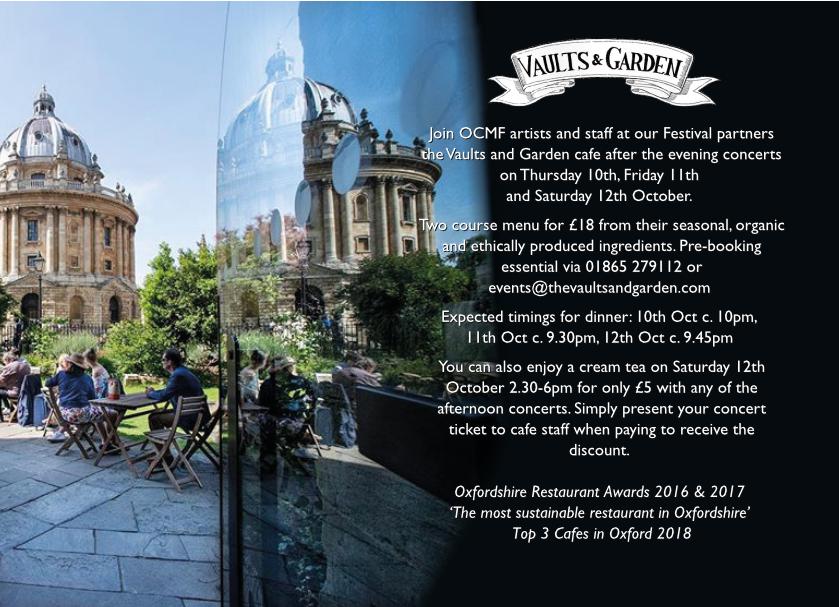 OCMF is delighted to be collaborating with Skogen Kitchen and the Vaults and Garden Café to create a series of dining packages for during the Festival on the 9th, 10th, 11th and 12th October from Sweden delicacies to cream teas! All details and booking details are in the relevant offers above.
N.B. Skogen Kitchen timings mean you can arrive from 4.45pm – it is possible to book a table later than that time up until 20 minutes before the closing time of 6.25pm.
BOOKINGS
Skogen Kitchen
https://skogen.kitchen
info@skogen.kitchen
Vaults & Garden Café
www.thevaultsandgarden.com
01865 279112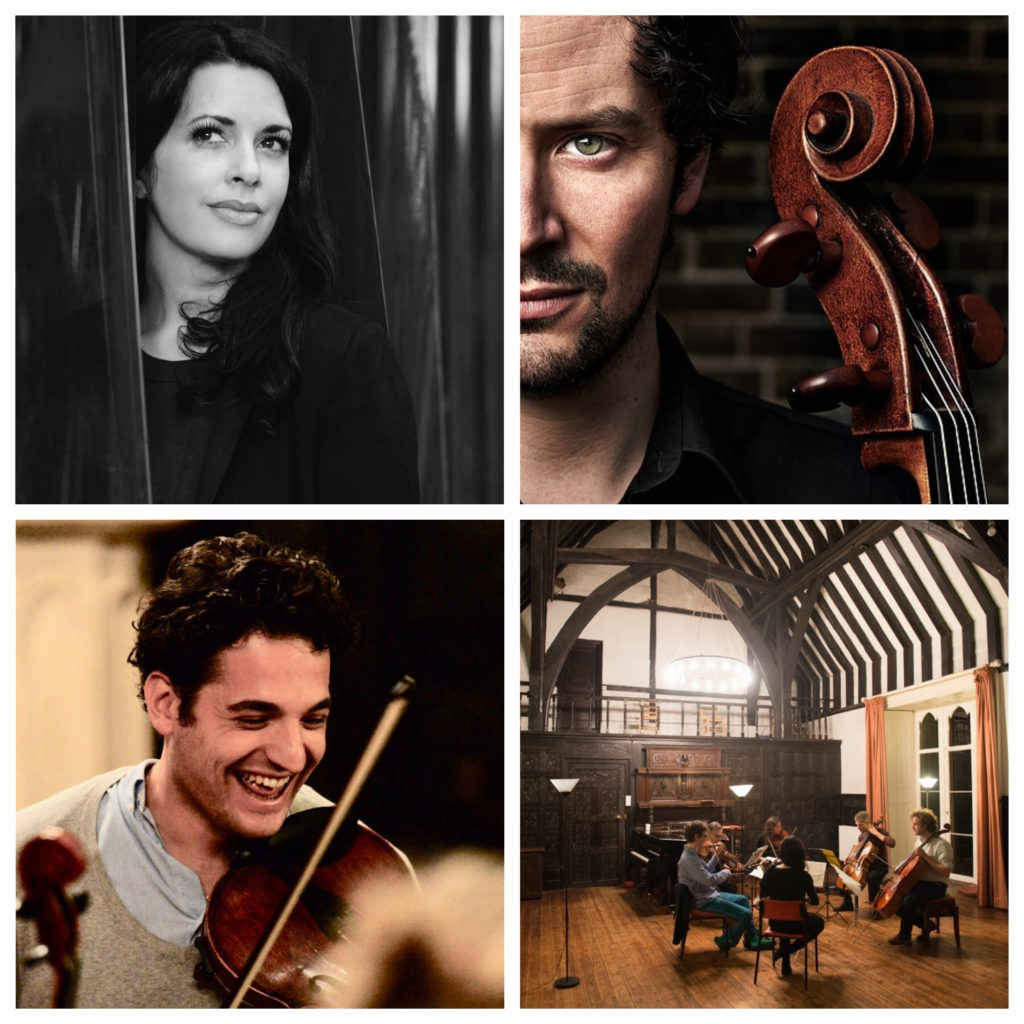 Oxford Chamber Music Festival is honoured to be giving a performance of the Goldberg Variations at the Abbey Sutton Courtenay on the 23rd August at 7.30pm.
Priya Mitchell Violin
Nathan Braude Viola
Brain O'Kane Cello
Donations from £20 to include supper and a glass of wine.
Email dylan@theabbey.uk.com for more details and to book a place. If you don't use e-mail, please call Louise Hughes on 07886 196450.
Join us for this special fundraising concert to support the 19th Oxford Chamber Music Festival, Scandinavia: From Hygge to Fire and Ice.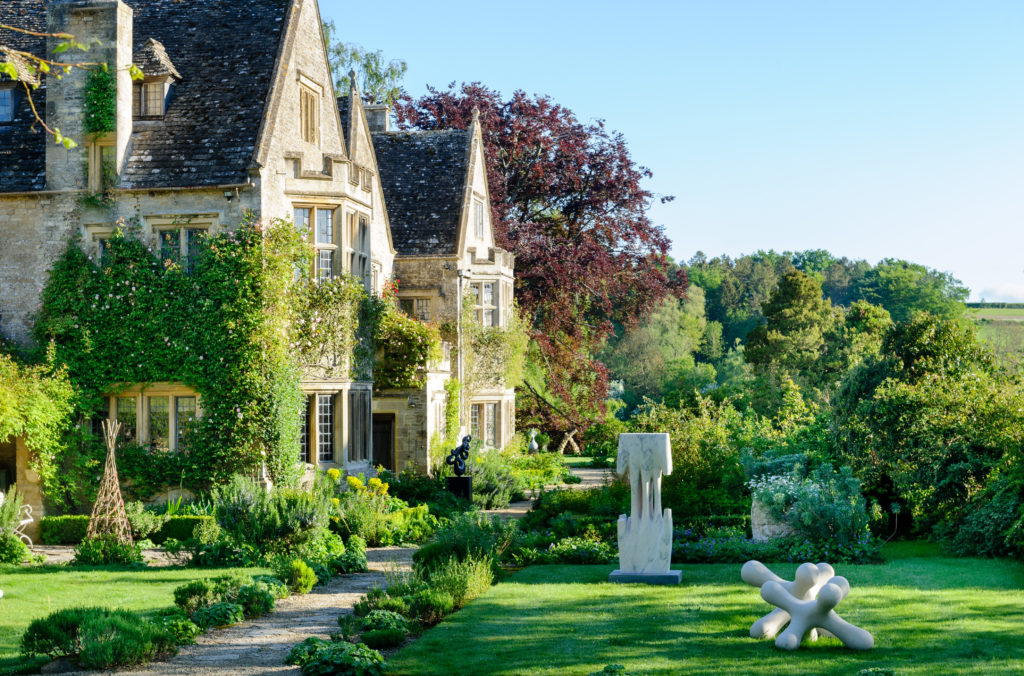 Asthall is a beautiful village in the heart of the Cotswolds, a couple of miles down the Windrush Valley from Burford. It is home to the twelfth century St Nicholas Church and the renowned Jacobean manor house, Asthall Manor.
OCMF is honoured to host another summer event in the beautiful Asthall Manor gardens, followed by an intimate concert in St Nicholas Church. We are also delighted to be collaborating with Grape Minds who are providing the wines. Funds raised from the event will support the 19th edition of the Festival from 8-12th October 2019
5pm Grounds open to visitors – wine served upon arrival. Please enter via the main gates, not via the Church
6.15pm Supper served on the lawns followed by a brief presentation about the 2019 festival
7pm Concert in St Nicholas' Church performed by Artistic Director Priya Mitchell violin, Greg Lawson violin and Alice Zawadzki singer & violin
8pm Concert finishes
Tickets £75
OCMF is delighted to be hosting a special summer concert and party for Festival Patrons. We will also announce the plans for the festival which is running from the 8th-12th October. Invitations are being sent out in due course – if you would like to support the festival and receive an invitation to the event, please sign up via the Friends page on the website or write to friends@ocmf.net for more information. Here is a little overview of a Friends event at last year's festival. https://youtu.be/mBMbiRNv94o
Donate